BoatKleen nano-tech boat hull cleaner is a brilliant tool in the fight against biological fouling on boat hulls, pontoons, cables, grates, pipes, and other marine infrastructure.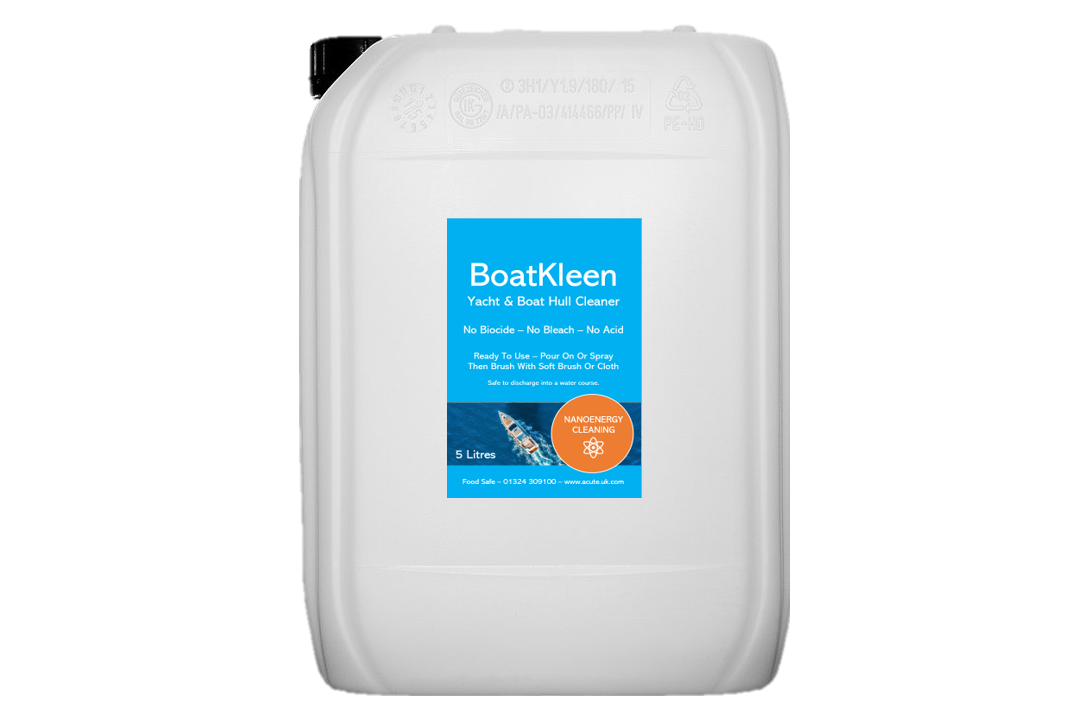 A perfect choice as an anti-fouling boat hull cleaner that has almost no smell, is pleasant to use, highly effective, and entirely safe in a water course. BoatKleen cleaner is a pH-neutral product containing no biocides, no acids/alkalis or bleach or any form of marine pollutant.
A Great Fish Farm Cleaner
Among other uses, the food grade qualities make it perfect for use at commercial fish farms for cleaning as it is safe for staff and for fish fry as well.
It is a non-toxic and non-hazardous food-grade detergent that uses nano energy packages within the solution to cut through marine algae, grime, dirt, or grease in the engine rooms and break the bonds between soiling and substrate without killing anything or anyone.
Boat Maintenance Yards And Marinas
A great product for pre-wash treatment of boat and yacht hulls up to huge commercial vessels in dry docks or marinas before pressure washing. Apply generously by spray and agitate well with a brush, wash off with hose or pressure washer.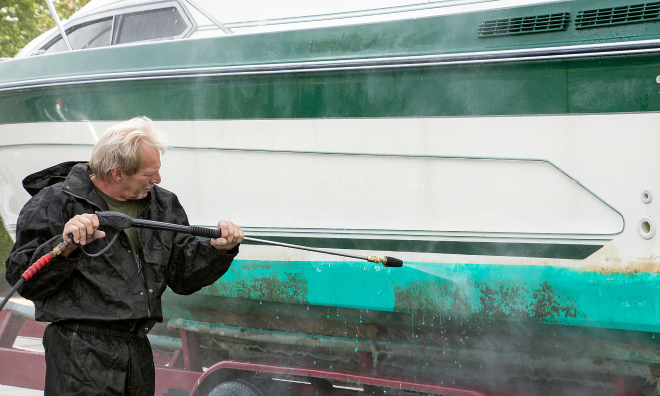 Customers have reported substantially less biofouling will grip to the cleaned hull if a final sprayed coat is also applied after washing off is finished, this is a great labour saving and fuel saving as well.
This is not because of any residual poison or biocide as the product does not work this way – it cleans, not kills, making it a fantastic fiberglass boat hull cleaner as well.
This handy effect where biological fouling is reduced is also noticeable on slipways that are cleaned with the chemical. HINT: You do have to apply generously and brush in well for best results.
How Is It Packed And What Does It Cost?
This anti-fouling boat bottom cleaner chemical is delivered as a ready-to-use solution in 5 litre and 20 litre jerrycans at the cost of £20.00 and £70.00 + VAT and carriage respectively.

DOWNLOAD THE TECHNICAL DATA SHEET HERE
Do you want to clean an energy platform? Have challenges with algae on wind turbines? Have a mucky cruise liner or small barge to clean? Please call us or email us today. You can also purchase BoatKleen on Amazon for UK delivery here.
Give us a call on 01324 309100 or email info@acute.uk.com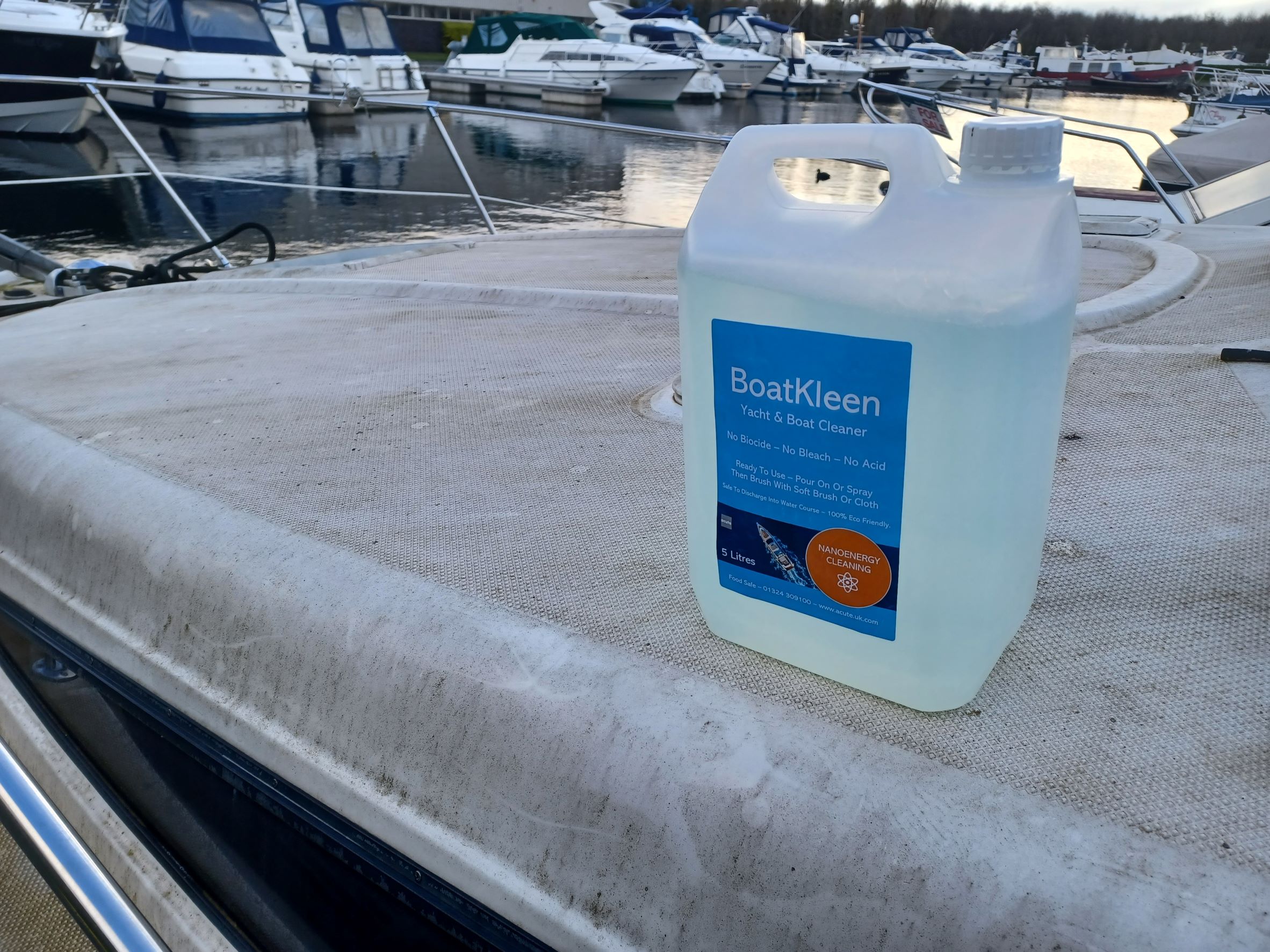 ---
https://auriel-power.com/wp-content/uploads/2020/10/Auriel-Logo-With-Suround-300x110.png
0
0
admin
https://auriel-power.com/wp-content/uploads/2020/10/Auriel-Logo-With-Suround-300x110.png
admin
2020-11-04 10:16:00
2022-04-20 20:09:59
Anti-Fouling Boat Hull Cleaner